Are You Writing Pretty Much The Same Things On Questions 2-4?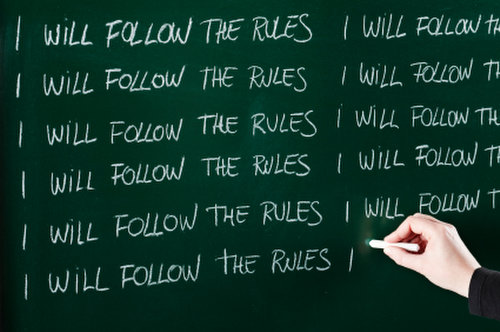 There is nothing more tedious than writing the same sentence over and over again. Let alone spending hours on it.
Teachers use this as punishment in school because it's boring. Really boring.
And in my experience, ineffective.
And Yet We Do It On A Worksheet
Have you ever thought, "What's the point of writing a Judge-Your-Neighbor Worksheet? It's just the same stressful concept over and over on every line."
If you're a "good" student, you push on through.
Sometimes, we'll work the same concept in all it's forms. In question 2 we work, "I want her to listen to me." In question 3, we work, "She should listen to me." And in question 4, we work, "I need her to listen to me."
There's nothing wrong with it. But I find it gets really old, really fast. And this kind of repetition is not really the point of a Judge-Your-Neighbor Worksheet anyway.
The Reason Why Questions 2-4 Each Exist Is Because Each One Is Different
Each one has a purpose. And each one brings out something different from inside of us. The key is to read the questions verbatim on the Judge-Your-Neighbor Worksheet every time you fill out the form.
Let's focus on Questions 2, 3 and 4 right now.
Question 2: The Wants
Question 2 on the Judge-Your-Neighbor Worksheet reads like this, "In this situation, how do you want them to change? What do you want them to do?"
Most of us have no problem with this question. It simply asks use to write all our thoughts that argue with reality. It's a place to complain. I place to write all the things we think should be different from the way they are. It is basically a tantrum, "I want her to listen to me."
Only when we get the tantrum off our chest, are we ready for question 3.
Question 3: The Should's
Question 3 reads like this, "In this situation, what advice would you offer to them?"
The key word is "advice." You may need to stop and think about how you define good advice. For me it is a step-by-step, how-to manual for the other person that makes it a win-win for everyone.
Whatever your definition of advice may be, chances are it's a little different from a want. Tantrums (the wants of question 2) aren't usually great advice.
You have to really look at the other person, see who they are, and where they're at, in order to give them good advice. Advice that would make them actually do what you want them to do.
There is less emotion in advice. It is practical. It answers the question "how?" For example, "She should put down what she is doing. She should walk over to me. She should not be put off by my angry tone. She should remember that I'm human. She should see that I don't want to hurt her."
Question 4: The Needs
After focusing on the other person in question 3, and finding some advice that would get them to do what you want, it's time to look back at you.
Question 4 reads, "In order for you to be happy in this situation, what do you need them to think, say, feel, or do?"
The key word here is "happy." They have offended you. What do you need them to do to make it right again? And not just make it right, but actually make you happy?
You have to close your eyes and look at you in that situation to find out what you need from them to make you happy. For example, "I need her to apologize for not listening. I need her to wipe the tears from her face. I need her to smile at me."
Each Of These Questions Is Quite Different From The Other
Most of us carry the tantrum (question 2) through the whole worksheet. We answer question 2 again in question 3, and again in question 4. That's what makes things repetitive.
I invite you to pay attention to the wording of each question the next time you write a worksheet. When you really answer these questions, you may find that the repetition falls away. And Judge-Your-Neighbor Worksheets become much more interesting to write.
Why punish yourself standing at the blackboard doing needless repetition? It didn't really work that well in school anyway.